What is necessary in life?
We always think about it.
Can we thought of ,what is not necessary in life?
Let's have a glimpse of some-
Knowledge without applied to execution is useless.
It doesn't necessary whether personality is introvert /extrovert/ambivert.
How much hours you study is not important ?
It's only quantity.
Well,
Understanding, retaining and execution is more necessary.
It doesn't matter of having huge group of friends,  if you can't share feelings with friends.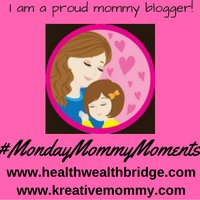 I will be writing this post for the #UBC   AND #Mondaymommymoments  by Amrita and  Deepa